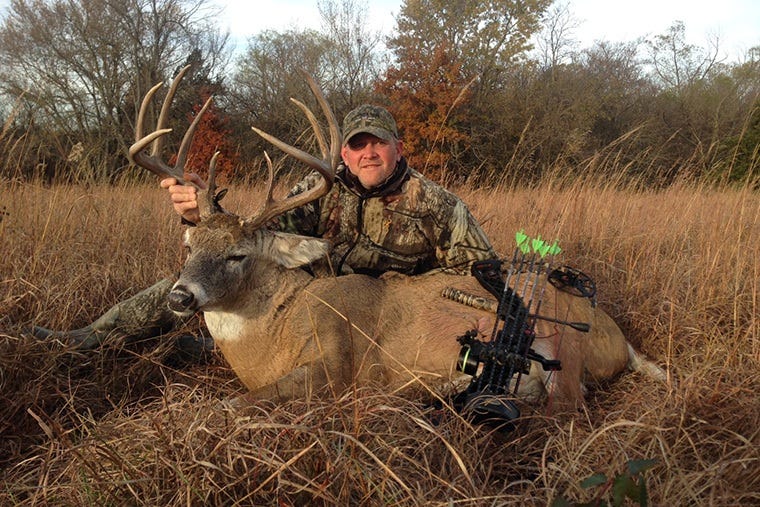 Mick's passion for giant bucks started in the Ozark Mountains in southern Missouri. After moving to Kansas, his passion only intensified. Mick has been a Pro-Staff member of Knight & Hale, Moultrie, and Code Blue for over 10 years and he helped with the development of Knight & Hale's line of predator calls. Mick has harvested numerous Pope and Young and 4 Boone and Crockett's deer.
Gallery
Mick Bowman
Product Manager
Knight & Hale Game Calls
Hometown
Lebanon, Missouri
Nickname
"Mick"
Years On Knight & Hale Pro Staff
11
Favorite Knight & Hale Product
EZ Grunter and all the Knight and Hale handmade diaphragm calls made by Chris Parrish
Accomplishments
Winner of numerous predator calling competition, 4 Boone and Crockett deer and numerous Pope and Young Harvest
Ask A Pro
What is your favorite species to hunt?
Whitetail and predators
What is your most memorable hunting trip?
This past years' elk hunt in Colorado with my good buddy Rich Miller
What are your hobbies when you are not hunting?
Watch my son Seth play college football, plant food plots and check my game cameras to get ready for the next hunt.
When did you first start hunting?
I killed my first deer and turkey in 1976.
What is your weapon of choice?
My New Bread Blade Bow
What are your must have in your backpack while on a hunting trip?
Tackling fuel and lots of water.
What is the one animal that you have not hunted that you would like to harvest?
Antelope!!