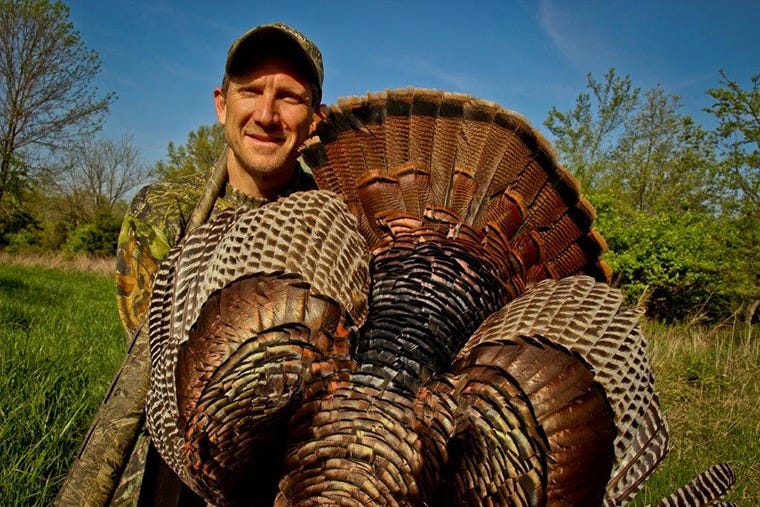 Growing up in Missouri, Chris has been hunting turkeys for over 40 years. He started hunting from the early age of 3 while tagging along on trips with his father. Chris has over 30 years' experience in the hunting industry and his accomplishments include winning 28 major calling championships. For the past 25 years he has also been extensively involved with the designing and manufacturing of top-end diaphragm and numerous other style game calls for Knight and Hale.
Gallery
Chris Parrish
Product Manager
Knight & Hale Game Calls
Hometown
Mexico, Missouri
Nickname
"Turkey Titan"
Years On Knight & Hale Pro Staff
25
Favorite Knight & Hale Product
EZ Grunter Deer Call
Accomplishments
11 Grand National Championships,10 World Championships, 3 US Open Championships, 4 Mid American Open Championship, 1 North American Open Championship, 10 Missouri State Championships
Ask A Pro
What is your favorite species to hunt?
Bull Elk, but I love them all!!
What is your most memorable hunting trip?
Watching my son take his first turkey while setting in my lap.
What are your hobbies when you are not hunting?
I enjoying working out to stay ready for life and the next hunt, hiking with my family and playing some golf with my dad.
When did you first start hunting?
I started hunting with my dad at 3 years old but carried a gun on my first deer hunt at 9.
What is your weapon of choice?
Archery hunting, but I just like hunting period!!
What are your must have in your backpack while on a hunting trip?
It depends on what I am hunting, however; I always want a bottle of water and GPS/Compass. I will always have one days' stay of food along with a good knife. I believe you cannot be too prepared for issues. Extra ammo is always good if you are carrying a
What is the one animal that you have not hunted that you would like to harvest?
Grizzly Bear!!!!!