Field Notes - Tagged Bowhunting Tips
by Knight & Hale | 0 Comments | Posted in Calling Tips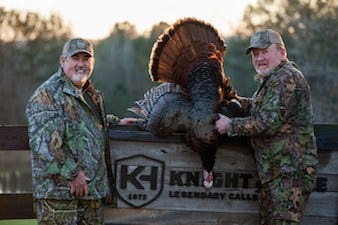 May 24, 2016
Bowsite.com recently sat down with legends David Hale and Harold Knight to talk about bowhunting gobblers and everything turkey.
Read More
by K&H | 0 Comments | Posted in Hunting Tactics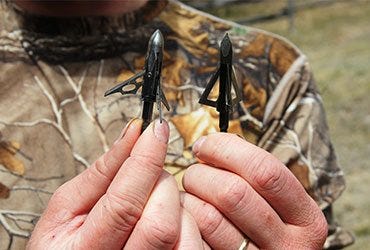 April 23, 2014
Accuracy is important for bowhunters. Selecting the right broadhead is crucial to a successful hunt, but without the facts, you may waste time and money using the wrong equipment. Deciding between a mechanical and fixed broadhead depends on the type of animal you want to hunt—we're here with information you need. For the full story, visit SummitStands.com.
Read More
Tags: