When you're a respected pioneer in your industry, it's tempting to just rest on your laurels. But that wasn't the case for Knight & Hale at the 2018 ATA show. The legendary maker of calls has branched out into a new product line, with the Run N' Gun Turkey Vest. You might think there's not much need for a new turkey vest, but for show attendees that thought disappeared once they got a look at Knight & Hales take. For starters, the two models offered both feature an open construction designed to keep a hunter cool. And both models have a 10-point adjustment system for a customized fit—that's a big departure from the baggy vests that are typical in the category. Likewise, a weight of just 1.5 pounds for the RNG-200 version is significantly lighter than other vests on the market. Yet with their open design and lightweight, the Run N' Guns still manage to provide plenty of storage for all the gear a turkey hunter could need. The RNG-200 and the enhanced capacity RNG-300 are both available in Mossy Oak Obsession® and Realtree Edge.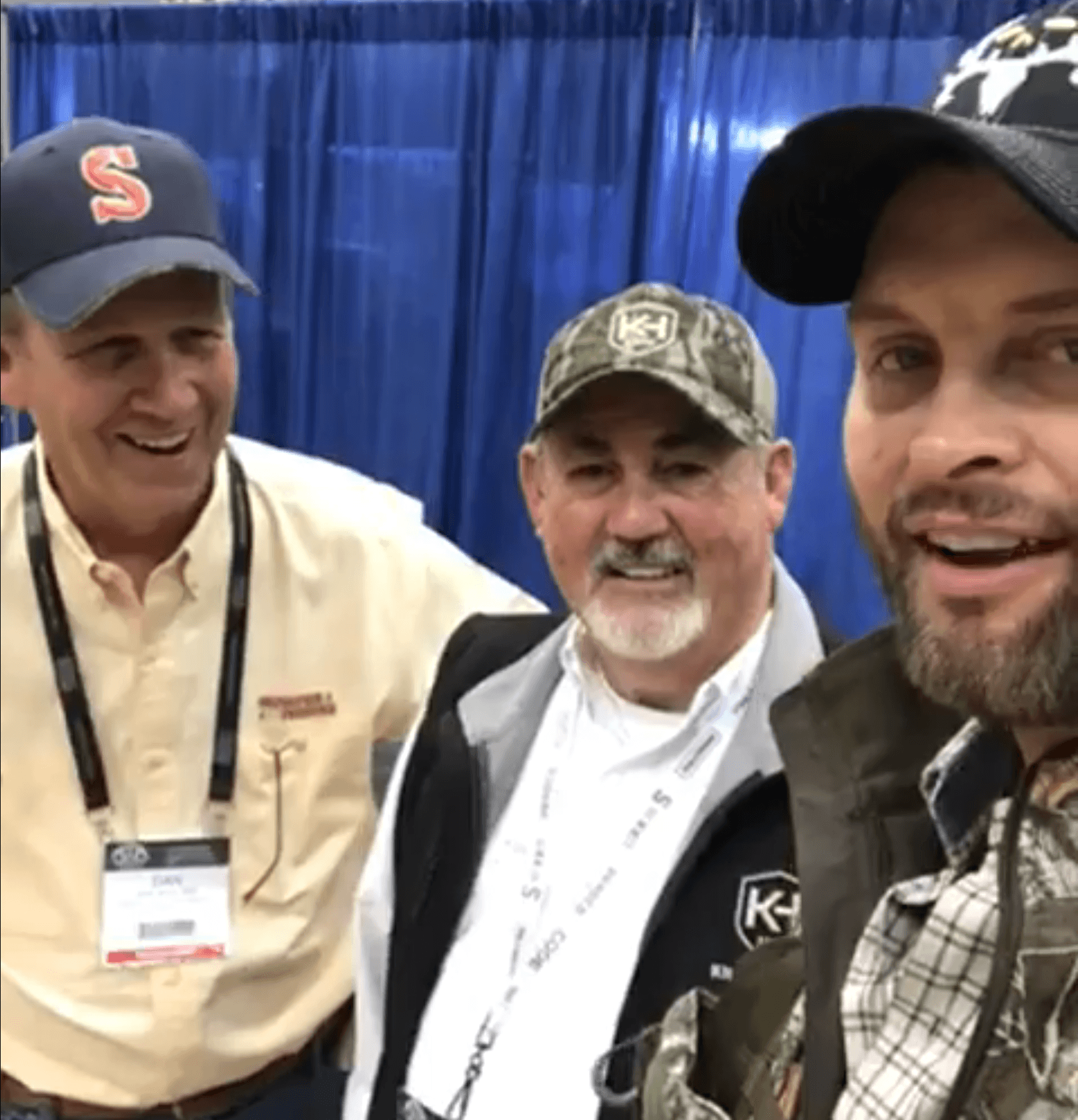 For 2018 Knight & Hale didn't ignore its core business. Two new calls were introduced to positive response by show-goers. The Big Mama pot call is slightly compact in size and has poplar construction with a Pennsylvania slate surface for smooth yelps, cutts, and purrs. The brand's box call line got a new addition with the announcement of the Smooth Operator. This one-sided poplar box design features a thumb grip for easy cutts and uses Knight & Hale's quick change lid system.
It wouldn't be a Knight & Hale event without appearances by co-founder Harold Knight and Michael Waddell of Bone Collector. The chance to talk with both men at ATA drew an enthusiastic crowd at ATA. Armed with a selfie stick, Michael toured the K&H booth in a live Facebook event that culminated in three lucky winners receiving limited edition calls signed by Harold Knight and David Hale. The traffic generated at Knight & Hale's ATA booth reflects the high regard hunters continue to place on the legendary company.
If you missed the live Facebook event with Michael Waddell of Bone Collector, catch the video here:
https://business.facebook.com/kandhcalls/videos/10156144493686289/