Over 40 Years of Great Game Calls

It doesn't matter what the product, the best ones are always those created with passion. Knight & Hale is the result of an obsession for making game calls better. What began in a basement workshop is today a rec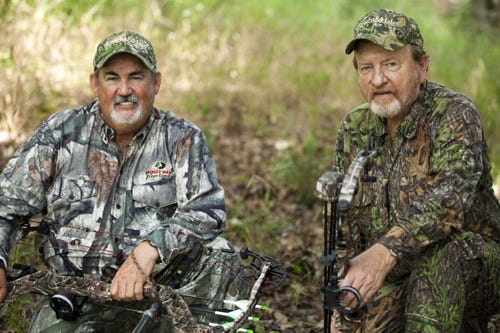 ognized leader in the hunting industry. Innovative, effective and reliable—every new product is the continuation of its founders' principles.
In 1972, Harold Knight and David Hale simply intended to make calls that were more realistic. Ultimately, they ended up redefining the game call business. With a product line that includes turkey, waterfowl, deer, predator, small and big game, every corner of North America has yielded to Knight & Hale calls. Likewise, numerous world championships have been taken with the designs of these two friends from Kentucky.
Whether it's a friction call or bugle, and produces a grunt or yelp, every Knight & Hale call comes with real hunting experience, as if it's molded into the construction. It's those practical insights that guide product development. That's why hunters embrace innovations like the EZ-Grunt-er® and the Pack Rack™ Rattling System®. There is a rightness to Knight & Hale calls because they're made for hunters, by hunters.